Since the early 1970s, NEC America has been a force within the communications industry in North America, pioneering technology and delivering advanced business communications systems.

Zultys' Enterprise class IP phone systems combine best-of-breed integrated voice, data, conferencing and Unified Communications services into one efficient appliance. Based on Linux and open SIP (Session Initiation Protocol) standards, Zultys IP phone systems come pre-installed with a full suite of business enhancing features that provide enterprise-class voice, Unified Communications, mobility and contact center services.
Zultys IP phone systems are easy to install and maintain because of their award-winning "All-in-One" design, and can easily scale from small offices to global enterprise systems that support thousands of users through a highly survivable distributed network. Zultys IP phone systems are supported by survivable gateway and Analog-SIP gateway products.
Mitel Network's broad portfolio of solutions provide advanced voice, video and data communications platforms, desktop phones and Internet appliances, intuitive applications for customer relationship management and mobility, messaging and multimedia collaboration.

Delivers telephony and IP-optimized networks to public and private enterprises and institutions; Internet service providers; local, long-distance, cellular and PCS.

Avaya, a global leader in business communications, provides solutions directly and through its channel partners to leading enterprises around the world.
View Avaya Products »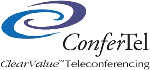 Reliable, Easy Phone and Web Conferencing; Anywhere - Anytime
View Confertel Products »

Plantronics headsets deliver superior sound, style and comfort. Choose from a wide-variety of hands-free solutions: unified communications, office, mobile, computer ...

Environment monitoring in computer rooms, data centers and other facilities has become a critical part of "Disaster Prevention" for professional managers everywhere. Thankfully, there are easy, inexpensive and proven solutions available to prevent environment caused disasters.

Utilizing the most advanced voice services technology; supported by the trusted, reliable deliverability of traditional copper and fiber facilities. Clearfly provides SMB (small-medium business) customers with integrated service packages that include local, long-distance, and Internet access. Providing their customers with easy to manage services, simple to understand bills, and low flat rate pricing for predictability.

Continuum provides remote monitoring and management (RMM), backup and disaster recovery (BDR) and network operations center (NOC) support for MSPs.